A trip downtown: Temptation & the gypsy
Gentle Reader,
I have ventured downtown to meet and perhaps taste some of the local flavor. I picked one of the larger establishments in hopes of meeting men who are essential to my chosen lifestyle.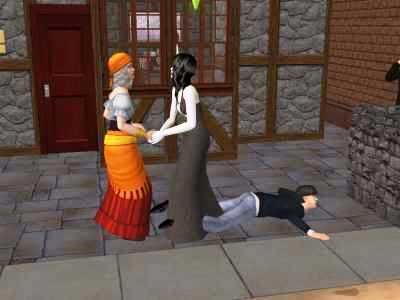 During this outing I have seen many women who tempt me with their wiles and beauty; I must refrain from partaking of their offered advances, for they can not give me what I truly need, the male seeds of life. One woman has caught my attention, she is the elusive gypsy. She will grant me a blind date… for a price… everyone has a price… including me. I like this woman; she will prove useful indeed. I have given her a handful of my treasured simoleans in order to meet my first suitor.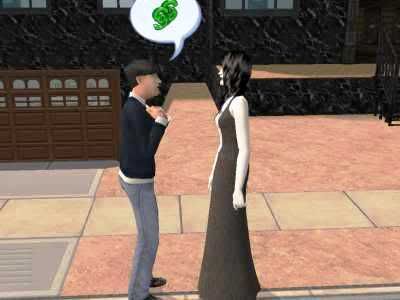 First date, a dream date naturally, I have no time for anything less. Ah, sweet success! I have wooed this man into believing I will marry him for love and we will grow old together.
Be blessed,
Negrita
return