The first of many
Gentle Reader,
Jack has become restless as our child's birth draws nearer. As we sat at the breakfast table, he spoke of our nuptials as if he could will me to love him again. It saddens me to think my child is a part of this weak man. As if I could love him or any mere man.
Look at him; Jack has no sense of style, no sense of worth, clueless of the fate that awaits him. Learn my darlings and be strong in the knowledge that I will never allow you to be a peon like your fathers.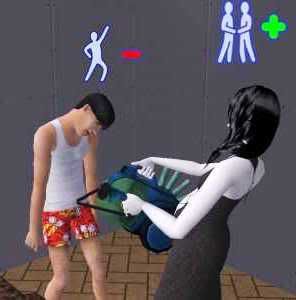 I feel your restlessness as you move within me. I know your time is coming soon. Look upon the apparatus in my hands, it is a goddess send. Prior to birth, I will raise my aspiration well within platinum to ensure I do not falter after each arrival of my precious protégés.
Your time of arrival is upon me, the pain is immense as it tears right through my very soul. Never have I felt such a rage of raw emotions of hope, excitement and joy.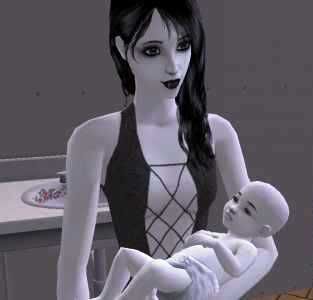 Welcome my first born, Jackie Forrester. I have high hopes for you little one.
Be blessed,
Negrita
return