Planning Jack's demise
Gentle Reader,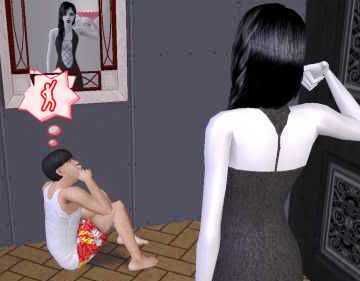 Jack has become a nuisance. How can I concentrate on my next mate if he can not be relied upon to care for our offspring? Every time he changes Jackie's diaper he has an episode. I must rid this house of him and his influence.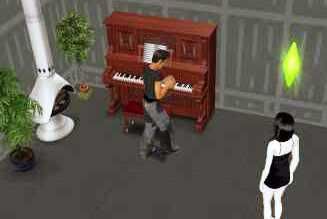 I have invited Jeff Nielson over for a date. I need a distraction from Jack's rambling antics. I see Jeff enjoys playing the piano and I am making a note of this for a definite possibility towards his end.
I have invited Jeff to move, he stirs something within me and I have chosen him to be my next mate. Jeff was rather modest when he said he was comfortably off, he has brought to the house a decent dowry with many gifts. I thought I had recognized him when we first met, it turns out he is the mayor of Sahara Gulch and he is a very educated man. It's almost a shame he will have to die.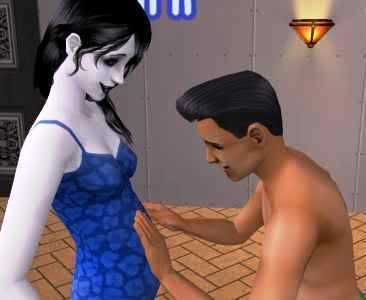 Impulsive me, I have risked it all for the love of a man. I am pregnant with Jeff's child. It's too soon, much too soon. Jack still lives; I must step up the plan in order to marry Jeff. My sweet, sweet Jeff; the man who has managed to warm my heart must marry me before I give birth to his child.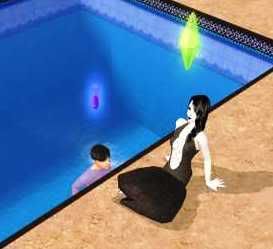 Its time Jack, you must leave us in the physical world. You must give up your life's essence to keep order in this home. I must marry Jeff, for this child I am carrying belongs to him, my heart dear Jack, belongs to him.
* Writer's Note: I had to share this odd picture. Jack was holding Jackie when he started whining about being bored.
Be blessed,
Negrita
return