My heart aches
Gentle Reader,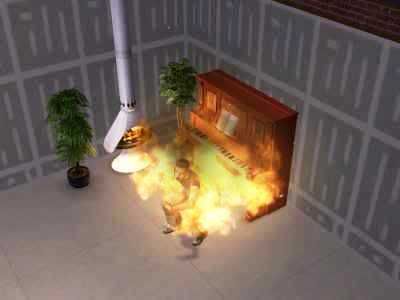 Good-bye my love, I will miss our romps and dates. You will be missed and I do hope you find some peace knowing your boys will be here to carry on your name and legacy therefore not to be forgotten.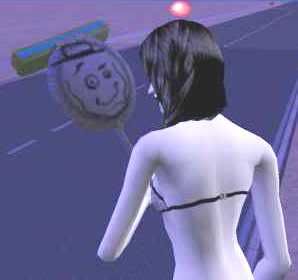 I am not taking the death of my beloved Jeff very well. I must bring in the replacement soon or I may permanently lose my faculties.
I have invited Aaron Samuels to move in, and as uneventful as our nuptials were, I did not make a photograph to remember it. I have no love for this man; he is simply a rebound of my dearly loved Jeff. Yet I have taken his name and will bear his child. I am now: Negrita Widow-Forrester-Nielson-Samuels.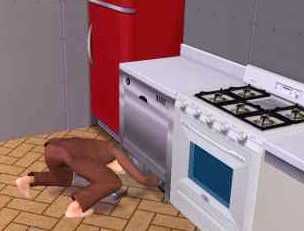 This name does not bring me joy as I write it, he is simply a means to an end. I do not know if I will find joy again. I miss my Jeff. I find it much easier to set up this Aaron, and I work him relentlessly. I have no more use for him, I have his seed planted and I want this marriage to end.
And he survives…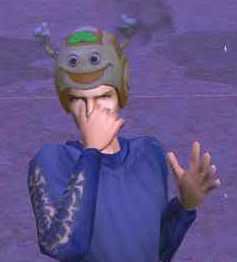 I have coaxed him in to wearing the silly happy hands hat…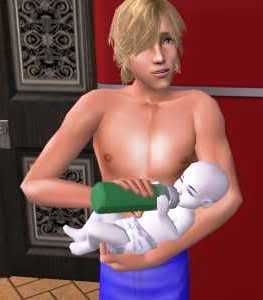 And yet, he survives… I have another precious daughter; she is Erin Samuels and is blessed with my porcelain skin and dark hair.
Be blessed,
Negrita
return