Forward motion
Gentle Reader,
I am aging, I can feel it. The life style that has been chosen for me has taken its toll. I found myself professing to Bud that I love another as well as being rather smitten with him. Surprisingly he finds my honesty refreshing.
The plan is moving along smoothly. Bud is quite infatuated with me, and the love sick fool with his alluring porcelain skin proposes marriage.
I'm not sure what the problem was, could it be my age or could it be this porcelain man is not as fertile as the pink men of my past? It has taken many acts of pleasurable woohoo in order to achieve my pregnant status. Each pregnancy has been torture on my soul as well as on my body.
Bud has opted to "do the right thing" and has asked me to marry him. If you are trying to keep track, my name is now: Negrita Widow-Forrester-Nielson-Samuels-Gattis-Daily-Fox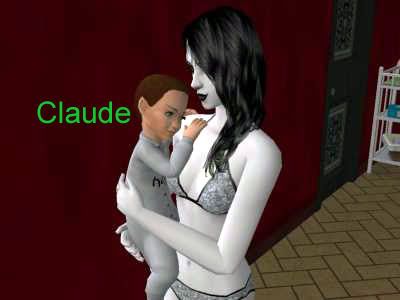 I can't seem to find a current photograph of Daniel; he has grown in to quite a handsome young boy. In the meantime Claude has grown in to a toddler and is the spitting image of his father Clyde.
Speaking of Clyde, he has made an appearance. He is currently content in wandering around reenacting his death and has not taken to frightening anyone.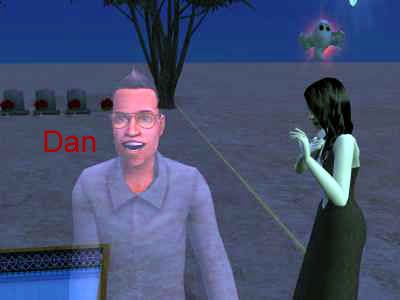 Unlike Dan's first appearance, he took great joy in frightening me.
Be blessed,
Negrita
return