How many more?
Gentle Reader,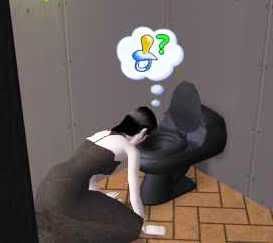 I am pregnant again and I wonder what sort of child I will bear with this man, my current husband. I have birthed five children and each has been difficult pregnancies, this one is no different.
I went out to meet this vision in pink that came home with Clyde and found myself in labor. It is such a relief to give birth; I had no fears of birth, only those of pregnancy. I can't say the same about poor simple minded Clyde.
Another boy, another abomination; Claude looks just like his father. At least Daniel has my eyes; this one has nothing of me in him. Only time will tell if he has my ears or Clyde's.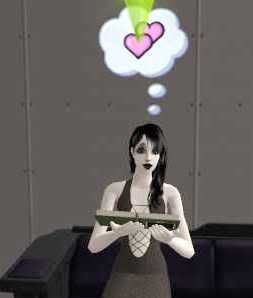 Oh how I long for love in my life again. The love I have from you darlings brings me endless joy. What I need now is the love of a mate, a true equal to my passions. I spend too many hours perusing this journal remembering my lovely Jeff. I will call Quavi Robbins to squelch this desire I have for him. Will he be moving in next? Will I stay young enough to produce anymore children? I do not have the answers and that frustrates me.
Be blessed,
Negrita
return