My Jefferson and his new family
Gentle Reader,
Jefferson came over yesterday to introduce me to his wife. Yes, gentle Reader, I said his wife. Now I admit not being invited to my eldest son's wedding was a bit of a slap in the face. Seeing how happy he is softened the blow, especially when introduced to… oh I'm getting a bit ahead of myself.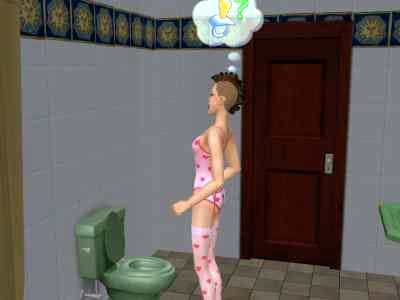 My Jefferson is so happy with his new bride and their new home. He was simply beaming when sharing his photos with me. I must say, I have a few of these photos myself, but to see my daughter-in-law, Sasha in her undergarments is a tad disturbing.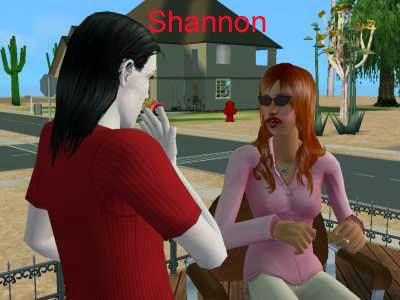 Jefferson opened a home venue and has been practicing his techniques giving free make-overs to some of the neighbors. I must say, some of the results are rather amusing.
He did attempt to correct his blunders. A few were happy with the end results.
I believe this is that one of the Vega boy's wife Sarina.
This youngster ran off simply mortified before Jefferson could undo his blunder.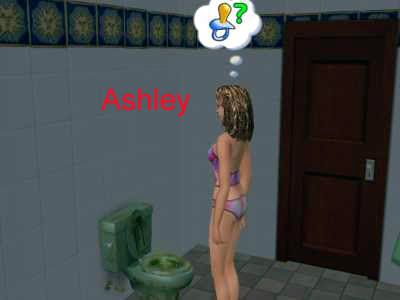 Another customer had come over during her first trimester of pregnancy and had the audacity to complain of the dirty facilities.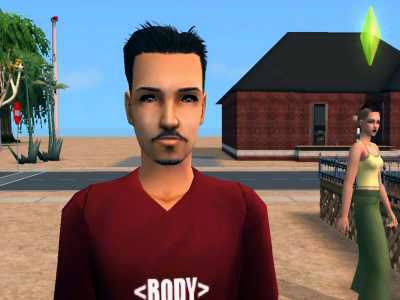 Writer's note: I had to play the Daily house long enough for her to bump, I was tired of her showing up long enough to get sick and then go home unhappy!
This picture? Oh nothing… it's just my hubby… *sigh* he's so adorable…Oh sorry... *snapping out of daze and impure thoughts*
page 2