Stringing the third strand of webbing
Gentle Reader,
Aaron has taken up star gazing at night, in hopes to finding proof of life out there. He has become an embarrassment. He should know using the telescope would deem better results, yet he lays out there under the stars for hours at a time, waiting, watching to no avail. He's exhausted himself and I am teaching the children to ignore his plight.
Even the hired help mocks him.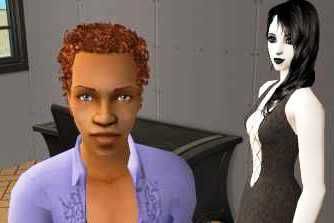 Hmm, this man-maid is not unpleasant to the eyes and I rather enjoy the evil streak within him. I will befriend him.
No, he will not do. This man-maid may be pleasant to look at, but his dowry is not worthy, therefore he is deemed unworthy.
Ah, my darling boys are growing nicely. That is my Jefferson on the left and my Geoffrey on the right.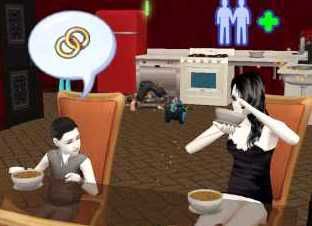 I'm partial to my Geoffrey, he has my genes and it is reflected not only in his looks but his behavior, time will tell if he will truly be a Widow or merely a Nielson.
Be blessed,
Negrita
return