Answers and Choices
Gentle Reader,
Geoffrey came by to see me last week. We spoke of the widow(er) life, the children, the risk, the loves, the loss, and the thrill of the pursuit. He has learned his lessons well; which has put pleasure back in my life.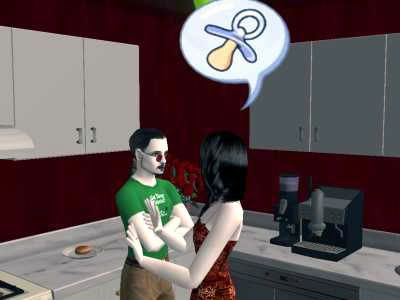 I will be a grandmother again. It seems Andrea is expecting Geoffrey's first child. He's rather amused with the idea of being a father. We'll see how long that novelty lasts. Men aren't the same as women; although he has so much of me in him he may be more resilient than mere men.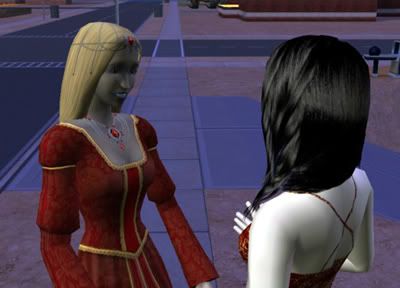 I feel my mind slipping, I feel… well now that is the problem isn't it, I feel. I invited my lovely friend the Countessa over for a chat. There are a few answers I need while I still have my wits about me and only she can provide the answers I seek.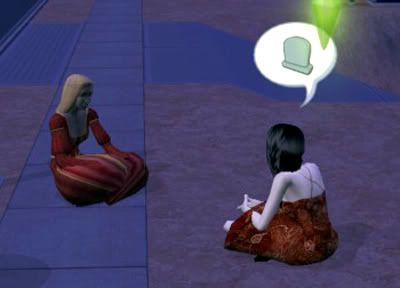 Countessa knew of Bud's death and assured me he knew the needs of the undead. His death was his own undoing; Bud's own weak mind could not grasp the intricate lifestyle of a vampire.
Before leaving, Countessa gave me a parting gift, the gift, the dark gift. The dark gift of eternal beauty and youth was now mine to embrace.
Turning is an amazing event, the knowledge and history imparted to you is overwhelming. Knowing things that I couldn't possibly know about people and beings I've not yet met is fascinating. I see now he Bud knew all he needed to survive as a vampire. The overwhelming knowledge presented within moments of turning.
Even more surprising is the fact it was my pink romantic hearted boy Claude who influenced this turn of events, this new chapter of my being. He may not be a widower, but he understands me more than I had deemed possible for him.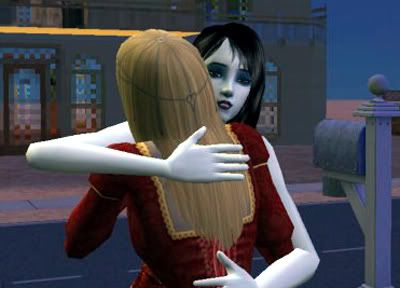 Thanking my mistress, I see now… I see what is before me, what I must do, where I must go, how I will succeed in my endeavors.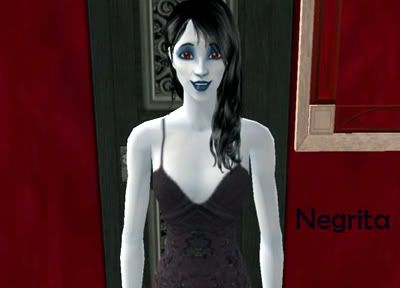 Before I do anything else, there are two things I must do first. 1. Rid myself of this color that does not suit me…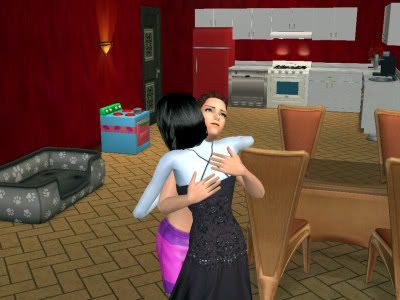 and 2. Thank my son for this gift.
page 2